Acupuncture in Kettering,  Northamptonshire
Acupuncture
Acupuncture is one of the many varied therapies of Traditional Chinese Medicine. It involves the insertion of 'hair-fine needles' into a specific location to stimulate the body's healing energy or 'Qi'. Acupuncture is recognised as a safe and reliable method of treatment for many conditions including stress, muscle and joint pain and it is also used as a support for IVF treatment and some forms of infertility.
What conditions may acupuncture treat?
The World Health Organisation (WHO) has produced a long list of disease categories for which Traditional Chinese Medicine has demonstrable benefit, and this includes: Asthma, Bronchitis, Sinusitis, Migraine, Nausea, Indigestion, Constipation, IBS, High blood pressure, Obesity, Diabetes, Neck-Shoulder / Back / Knee pain, Arthritis (both osteoarthritis and Rheumatoid Arthritis), Strains and Sprains and other soft tissue injuries, PMS, Irregular or Painful Periods, Menopausal Syndrome, Fluid Retention, Skin Disorder.
Acupuncture can provide long-term relief from back pain. العاب مجانيات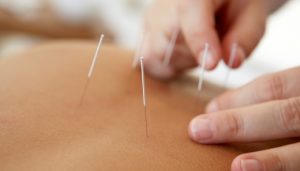 Assessment by a qualified Acupuncturist will include taking a full history and conducting an examination to determine the location, nature and extend of your pain. Acupuncture treatment can safely be given for acute and chronic low back pain.
Many people show a rapid response to acupuncture and experience immediate pain relief; in other cases, the condition may require several courses of treatment. Pain relief through treatment with acupuncture can also reduce the need for medication. For more chronic pain, acupuncture can play an essential role in maintaining a healthy back and reduce the chance of a return to pain.
Acupuncture can safely be given in combination with other forms of treatment, including massage and pain killers. It is important to tell your practitioner what other forms of treatment you may be receiving and what if any other conditions you have. قرعة يورو 2022 These can influence the type of treatment you will receive and will help your acupuncturist give you the most effective treatment for your condition.
Read more..
Acupuncture and Chinese Herbal Medicine in Kettering Northamptonshire
Call us to see how we can help  07738493974  or  book online