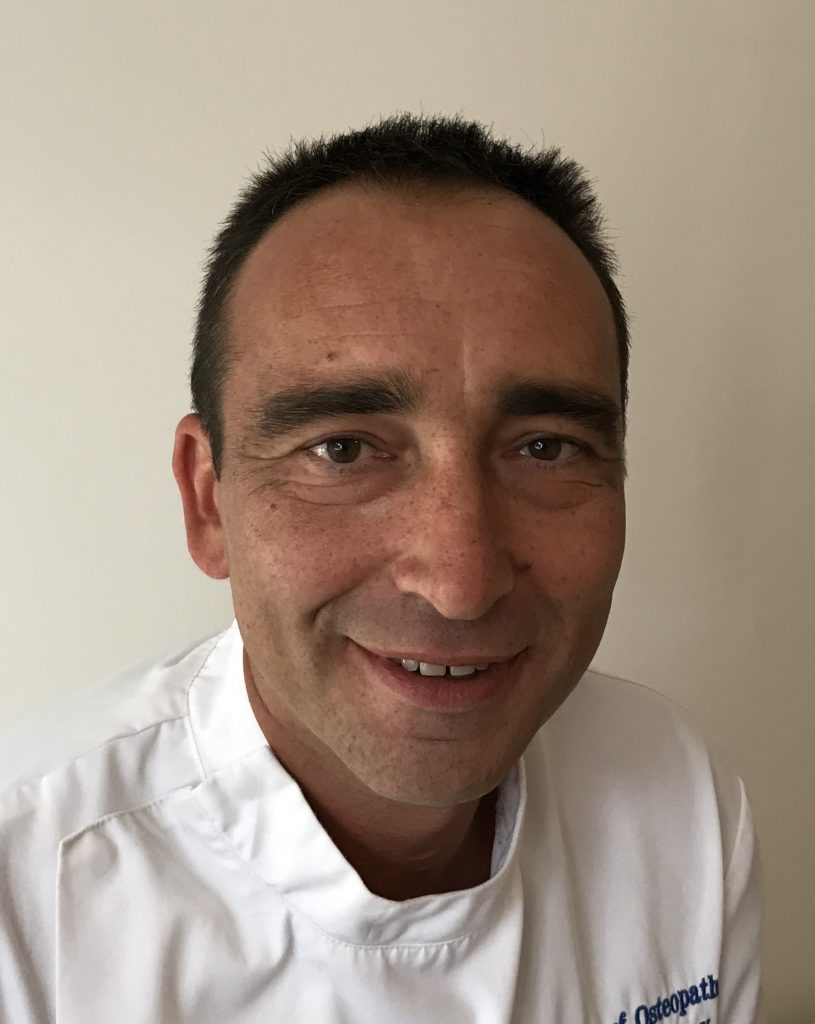 Vadim Kalganov (BSc, MCSP)
Physiotherapist – HCPC Reg Number PH133294
Registered Osteopath – GOsC Reg Number 9976
Member of Chartered Society of Physiotherapy No 117000
Vadim is a fully qualified in both Physiotherapy and Osteopathy. He brings experience in osteopathic techniques and knowledge in effective rehabilitation and physiotherapy. Vadim is over years gained experience in NHS and private clinics and rehabilitation centres. His academic background, advanced clinical skills and experience makes his treatment particularly effective. Vadim is very passionate and knowledgeable about health and wellbeing. He specialises in the treatment of chronic unresolving conditions, particularly to the lower back, neck and shoulders. His caring character accents his treatment.
He is a member of the General Osteopathic Council (GOsC), HCPC and CSP
Physiotherapy
Physiotherapy (PT) helps to treat injuries, ailments or deformities by employing various methods such as massage, heat therapy, exercises, electrotherapy, patient education, and advice.
Physiotherapy, also known as physical therapy or kinesiology, helps to treat orthopedic, neurological, and cardiopulmonary disease conditions. Patients from all age groups like infants, children, adults, and geriatric population can be treated for their respective conditions with the help of Physiotherapy.
Physiotherapists are the trained allied health care professionals, who use a variety of methods to treat the disorder; thereby, helping the patients in improving their overall quality of life.
Health benefits of physiotherapy
Physiotherapy helps the patients suffering from certain movement disorders, which could be congenital (present at the time of birth), age-related, accidental, or due to certain lifestyle changes.
Physiotherapists work in collaboration with their patients by advising or guiding them about certain exercises and educating them about certain lifestyle changes, which altogether help alleviating various painful and impaired mobility conditions. Physiotherapists also promote movements such as walking and provide certain mobility aids, which can help the patients in improving their ailments.
Hand massages performed by physiotherapists can relieve patients from pain and stiffness by improving blood circulation and relaxing the affected area. This technique is known as manual therapy, which is used to mobilise, manipulate, and increase the functioning of the affected area.
When is physiotherapy used?
There are many conditions for which physiotherapy can be applied:
Cardiac and respiratory conditions
Physiotherapists run cardiac rehabilitation centers where they educate the patients about how to quit smoking and maintain a healthy lifestyle. They also treat the patients who suffer from a chronic obstructive pulmonary disease, chronic bronchitis, emphysema, and chronic obstructive airways disease.
Physiotherapists educate the patients suffering from cystic fibrosis (a condition where mucous becomes thick and sticky and clogs the lungs) about certain techniques, enabling them to remove mucus from their lungs in the comfort of their own home.
For asthmatic patients, a physiotherapist will recommend an active life style, incorporating specific exercises and resistance training techniques. Overall, these techniques can improve their quality of life.
Neurological conditions
Patients suffering from neurological conditions such as stroke, multiple sclerosis, Parkinson's disease, cerebral palsy, or spinal cord injury can improve their conditions to a greater extent by using Physiotherapy. A physiotherapist may help in rehabilitating motor skills and maintaining the correct posture and gait by employing mechanical aids.
Orthopaedic conditions
Certain conditions, such as trauma, that affect the bone and joints and induce sprains, back pain, and fractures are treated by orthopaedic physiotherapists. Once a surgery is performed, physiotherapists introduce joint mobilisation techniques such as acupuncture (dry needling), hot and cold packs, and electrical stimulation.
In the case of fractures, once the dislocated bone is fixed, Physiotherapy can help in re-establishing the movement, minimising the stiffness, and restoring the strength of the affected area.
Childhood conditions
Physiotherapy helps in treating certain childhood disorders such as muscular dystrophy; a condition defined by a loss of muscle strength. For muscular dystrophy and other related conditions, Physiotherapy can improve mobility and reduce pain. Paediatric Physiotherapy can also aid children who suffer from delayed motor activities such as walking, difficulty in carrying out structured movements or hyperactivity.
Geriatric conditions
Certain old-age conditions such as arthritis, osteoporosis, and hip and joint replacement can be well treated with Physiotherapy. Physiotherapy can speed up recovery time for these patients.
Sports Injuries
Physiotherapists can help injured sportspersons by advising and counseling them about the injury. They assess, diagnose, and rehabilitate the sports injury and educate the patients about certain restricted movements.
Physiotherapy has a variety of treatment approaches and techniques, which can benefit the patients in relieving their conditions by using a holistic approach. Hence, this particular therapy has the ability to improve body's movement and its functioning to an utmost level.
Sources:
Physio Exercise Prescription and Physio Rehabilitation programmes at Colgan Osteopathy Clinic
At C Physiotherapy you can always trust that you will see highly trained and expert clinicians every time. We source only the best physiotherapists who undergo extensive training at C Physiotherapy Clinic before treating your needs. You will see that our physiotherapists continue to undergo extensive training on an annual basis with renowned leading professions to ensure you have the latest optimal care. All of our physiotherapists gives you the opportunity to experience our unique philosophy of care. At C Physiotherapy we always regard your condition as unique and different from others with the same problem. That is why your treatment plan will always be tailored for your needs, with whatever condition you present with. Expect a different experience at C Physiotherapy.