Welcome to Colgan Osteopathy Kettering, Northamptonshire

If you have pain in your back, neck or other joints, or would like to have preventative care, Colgan Osteopathy Kettering offers access to affordable, routine massage treatment, including Sports Massage, Deep Tissue Massage and Remedial Massage.
Colgan Osteopathy is based at Next Step Podiatry Kettering.
Address: 6 Lower Street, Kettering, Northamptonshire, NN16 8DH
Massage in Kettering Town Centre Clinic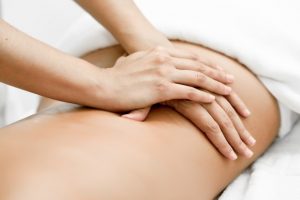 We offer a warm welcome here at Colgan Massage Therapy, to everyone who is looking to stay fit and healthy with a high quality of life outlook. We are on hand to cater to your fitness requirements with an emphasis on realistic goals – without the normal fuss or embarrassment involved. We know you'll be happy with your experience and we'll keep you motivated and interested.
Our Clinic
Colgan Osteopathy is now making pain relief and prevention more accessible and affordable to the people of Kettering. As a patient, you can choose your plan according to whether you require regular or occasional treatment to ensure visits remain cost-effective.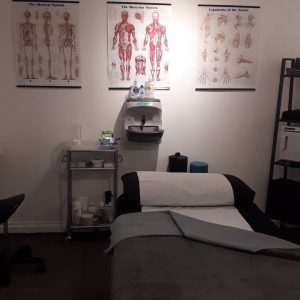 What We Treat
Colgan Massage Therapy Kettering is part of a friendly, honest and professional Osteopathic practice. We will provide a professional and effective solution for your pain. Getting you pain-free, back on track in a speedy fashion is at the heart of everything we do today.
Sciatica
Lower back pain
Neck pain
Headaches
Sports injuries
Shoulder pain
Tennis elbow
Joint pain
Muscle spasms
And much more
Where To Find Us
Colgan Massage Therapy Kettering located at Nex Step Podiatry  Kettering town centre

6 Lower Street, Kettering, Northamptonshire, NN16 8DH Press here for map
Colgan Massage Therapy in Kettering Northamptonshire
Call us to see how we can help  07738493974  or  book online
Sports / Deep Tissue Massage
If you can feel the tensions building up in your muscles through sport or through being on your feet all day, then a deep tissue massage will do just the trick. This service involves slow, deep strokes with extra pressure which allow the therapist to reach the deeper layers of muscle and the connective tissues between them. Bliss for overworked muscles!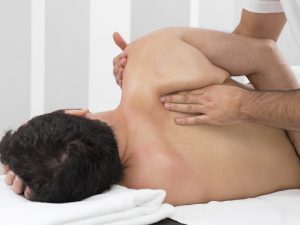 Remedial Massage
Whether you've been suffering from a slight niggle or you're totally off sport due to injury, our sports massage services are a fantastic way of easing any aches and pains. Sports and remedial massages are also beneficial for non-athletes who are just looking to ease more acute muscle complaints.
Medical Acupuncture
Acupuncture is an ancient Chinese procedure designed to target certain areas of the body to eliminate pain and relieve specific conditions. The therapist applies needles which penetrate the skin in precise areas, known as acupuncture points, and are left in place to release natural painkillers. Acupuncture can cure migraines, tension-type headaches and other-known causes of pain. Don't suffer unnecessarily and give acupuncture a go. After all, many modern-day medicinal procedures are based on age-old practices.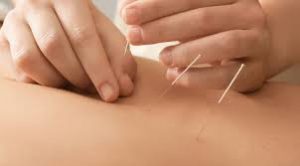 Colgan Massage Therapy in Kettering Northamptonshire
Call us to see how we can help  07738493974  or  book online
About us
Based in Kettering, we offer massage therapy that is essential in the preparation and repair of soft tissue complaints or injuries. Whilst you may think we focus on sports injuries alone, a majority of clients presenting soft tissue or connective tissue symptoms are in fact non-sports related. Once you're ready to feel great and reduce your stress, please give us a call.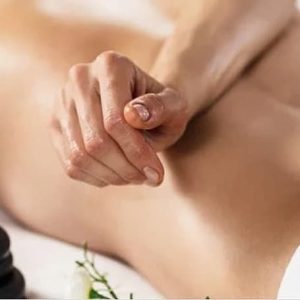 Why us?
That's an easy one. You will enjoy the benefits of a clean, professional service from start to finish and can rest assured we always put our clients' well-being first. Our expert sports massage therapists will improve your posture, reduce dangerous stress levels that have built up over time and will make you feel alive once more. It's time to act.